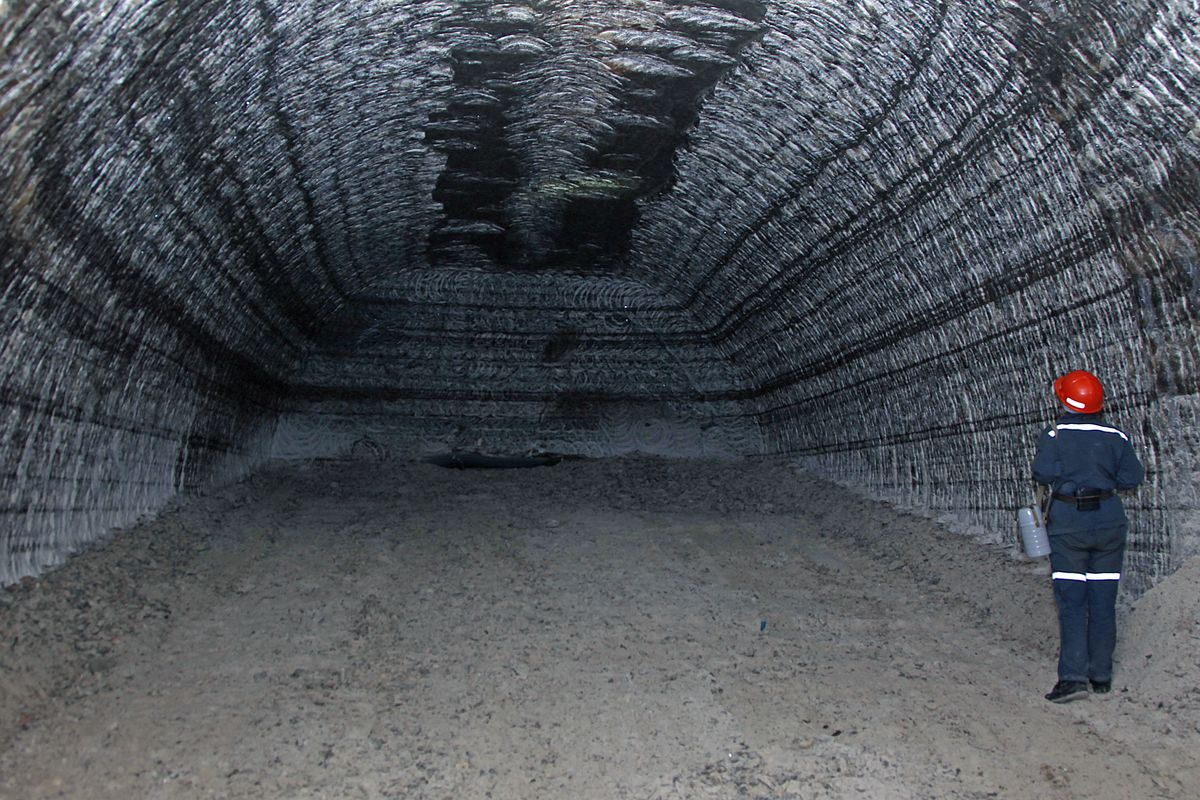 In June 2012, the Berezovsky section of the 4th Production Unit was put into operation in order to maintain the ore base of the 1st Production Unit and provide the continuous work of Sylvinite Ore Plant (SOP)-1 for more than a decade.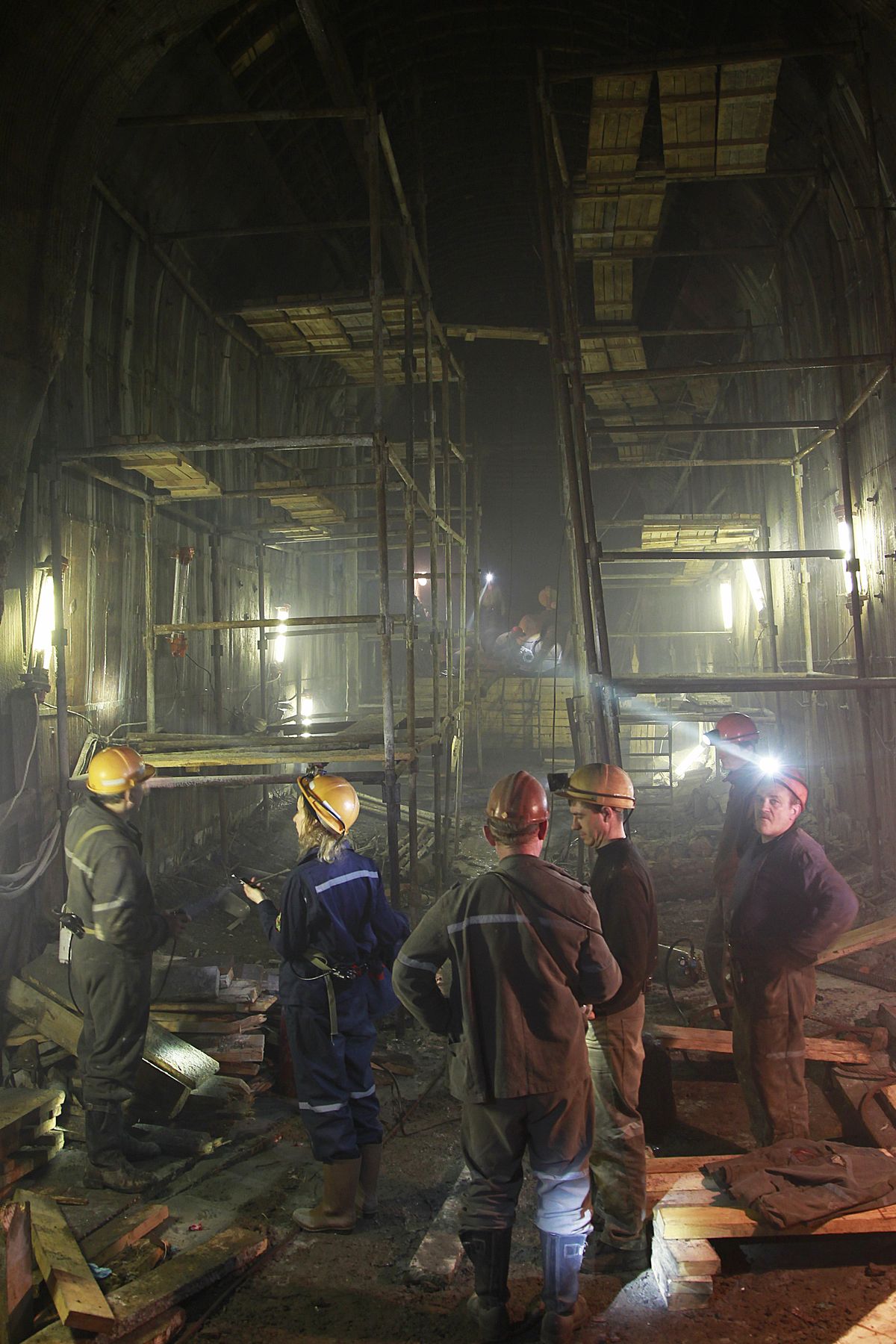 The construction of this section is unique and significantly differs from similar works in the world. Only 5 years and 7 months have passed from the first stone laying on December 14, 2006, to the first ore egress.
The new mine field was simultaneously uncovered both from the surface by two vertical shafts No. 5 and No. 6, and from the underground part of the horizon - 670 m of the 4th PU. A big work was done by the specialists of JSC "Trest Shahtospecstroy". From May to November 2008 Shaft-sinking department (SSD) carried out preparatory works on skip and cage shafts sinking of the Berezovsky mine of JSC "Belaruskali" (skip shaft with depth - 665m, cage shaft - 586m).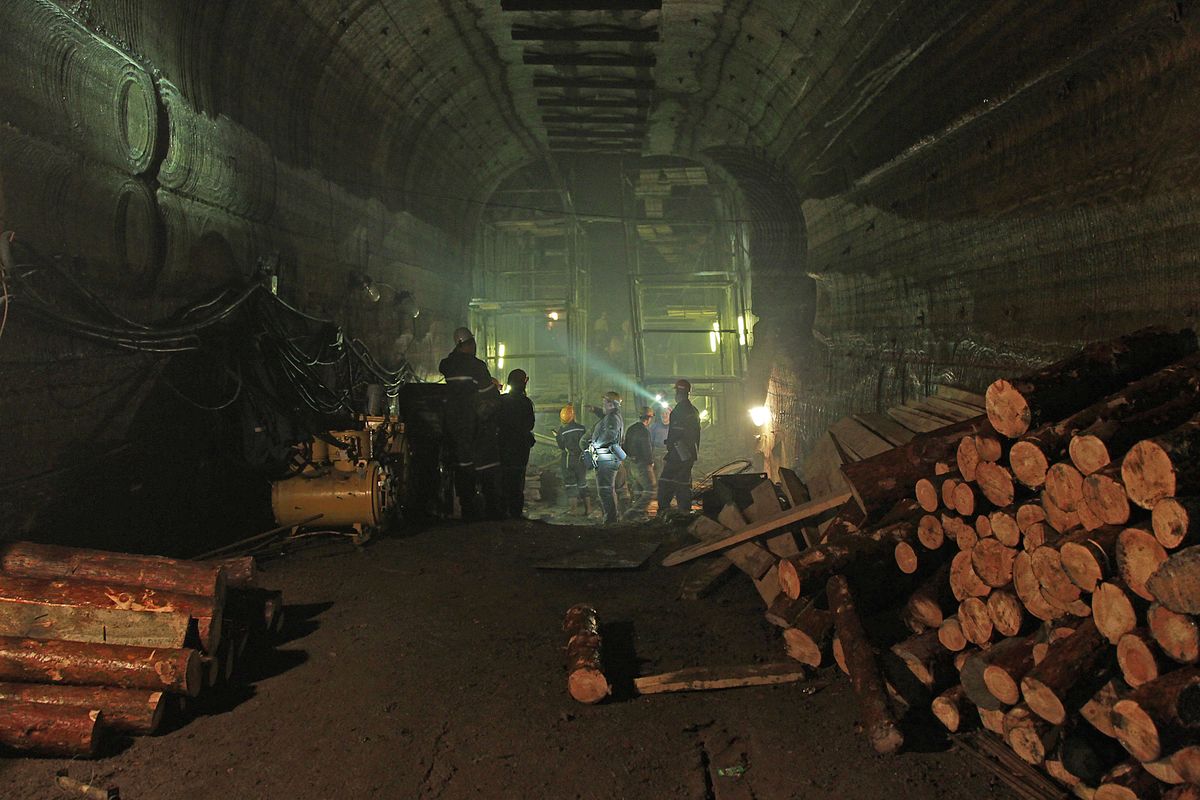 The shafts of the Berezovsky mine were built in difficult upland and hydrogeological conditions: due to the presence of water in the ground, shaft-sinking was carried out by soil freezing. In September 2010, a record marker of shaft sinking by that time – 61 meters - was reached by miners. And in October 2010, thanks to the calculations of JSC "Belaruskali" and JSC "Trest Shahtospecstroy" mine surveyors for the first time in the practice of mine construction in the former Soviet Union a cross connection between horizontal part and vertical shaft was carried out. In the night from 22 to 23 October 2012, the tunnel boring machine № 8"crashed" exactly into the shaft number 5, having passed a winding path under the ground on the surveying markings. This date was marked in the history of the Beryozovsky mining and processing plant construction as one of the most significant and unique events.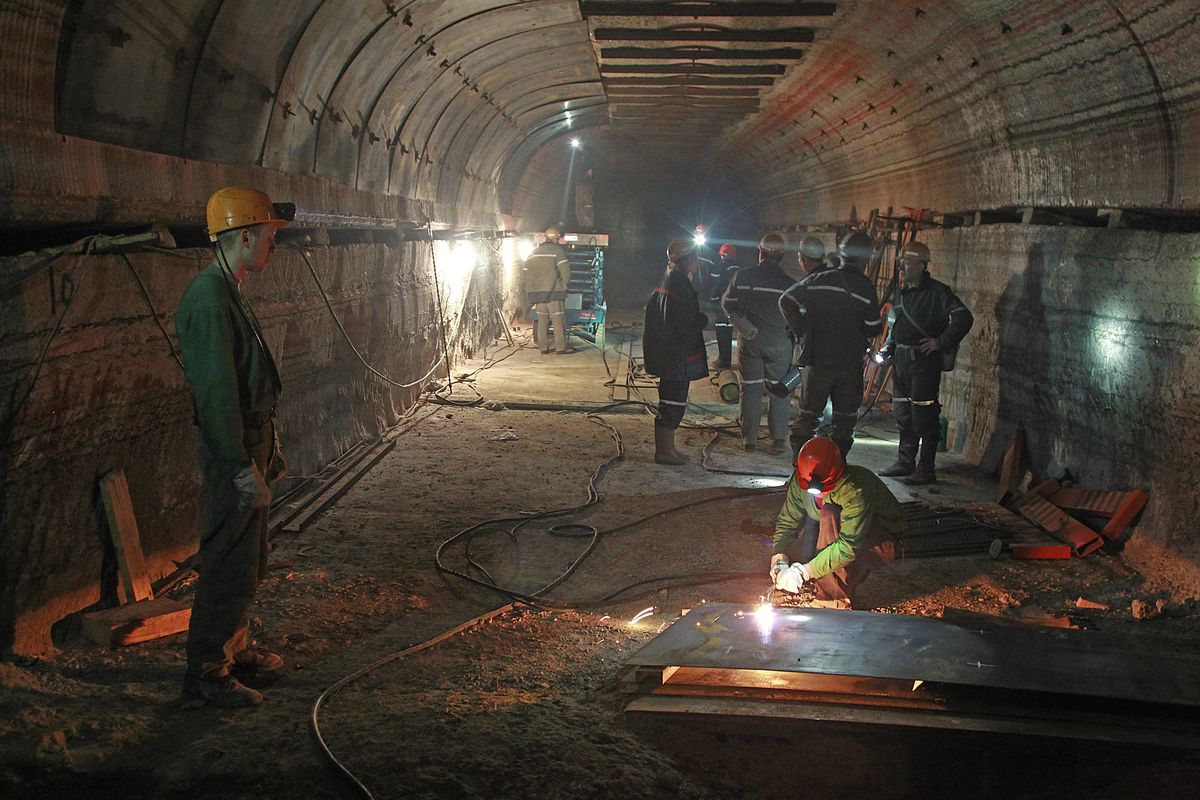 In December 2011, of JSC "Trest Shahtospecstroy" specialists completed sinking two vertical shafts of the Beryozovsky mine from the surface to the salt layers at a depth of 620 meters not only ahead of schedule, but also with the highest quality.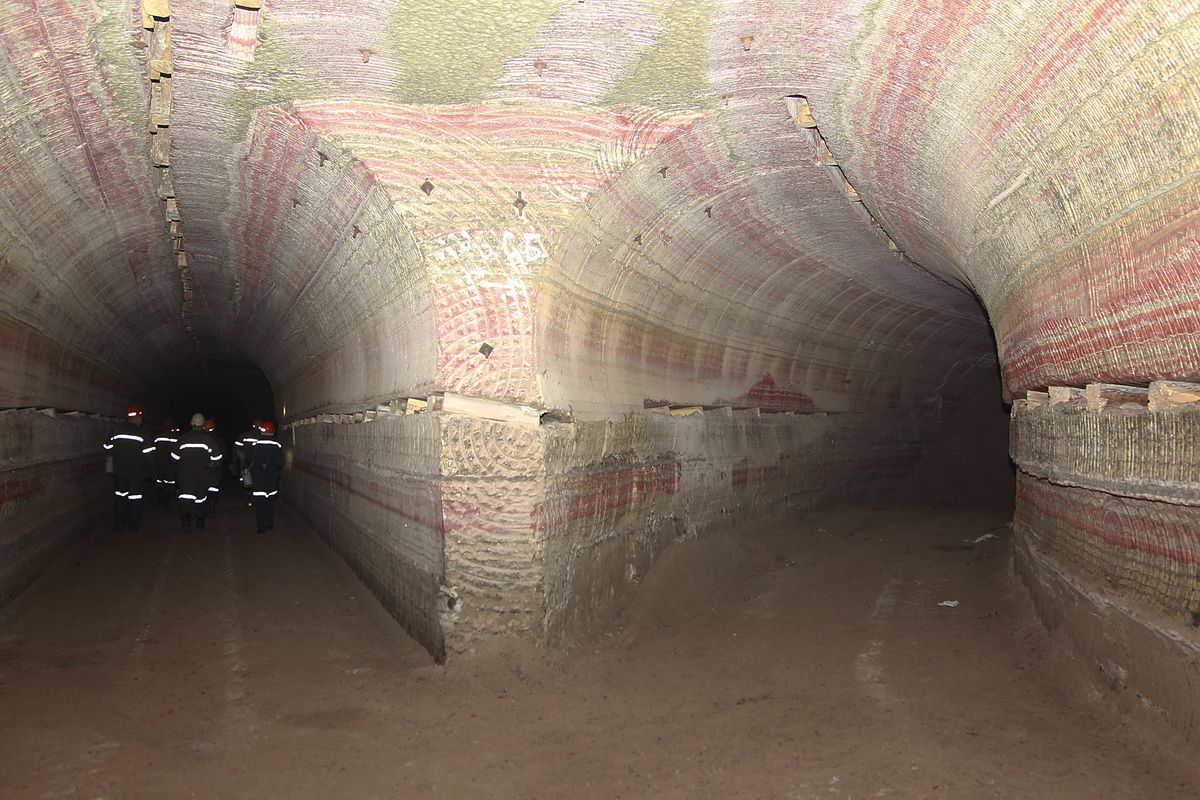 From 2012 to December 2016, SSD performed works of construction and putting into operation of I, II and III stages of the Berezovsky mining and processing plant (sinking and barring the yard and ventilation horizon; sinking and fastening of capacious bunkers with installation of loading complexes equipment in skip shaft; conveyors installation, etc.).